Kathmandu
Fulpati, the seventh day of 10-day long Dashain festival, was observed across the country on Tuesday.
Fulpati, an assortment of flowers, leaves and fruits of different plants considered auspicious, is anointed at Dashaighar in Hanumandhokaon, Kathmandu. On the occasion, people offer Fulpati to Goddess Durga as per tradition throughout the country
Oct 16, 2018-
The Fulpati is brought to Kathmandu as per the Vedic rites to be anointed at the Dashaighar at the Hanumandhoka Durbar.
The Gurujyuko Platoon, the Nepal Army, Nepal police, and high-ranking officials of Armed Police and civil service, the Asha Gurja team, and panche baja (traditional musical band) and decorated Kalsyoulis, and a procession along with cultural pageantry leave Hanuman Dhoka for Jamal with the Fulpati.
During the monarchy, the King, as the Head of State, used to attend the Fulpati ritual at Dashainghar, but with the foundation of Republic, the Minister for Culture is attending, said Durbar Museum Development Committee.
The auspicious hour to bring the Fulpati this year is fixed at 4:00pm. It was informed that the Minister for Culture, Tourism and Civil Aviation, Rabindra Adhikari, and local level representatives in Kathmandu were invited to attend the ritual.
Though the Dashain festival begins from Ghatasthapana the festival sees special fervor from the day of Fulpati.
All government as well as private offices close from today encouraging people to go back to their respective ancestral homes and take blessings from Durga Bhawani as well as their elders.
In Dhankuta, the Fulpati was taken to famous Nishan Bhagwati Temple and special puja was offered. A contingent of Nepal Army, Armed Police Force and Nepal Police personnel offered salutation during the occasion.
Here are some photos: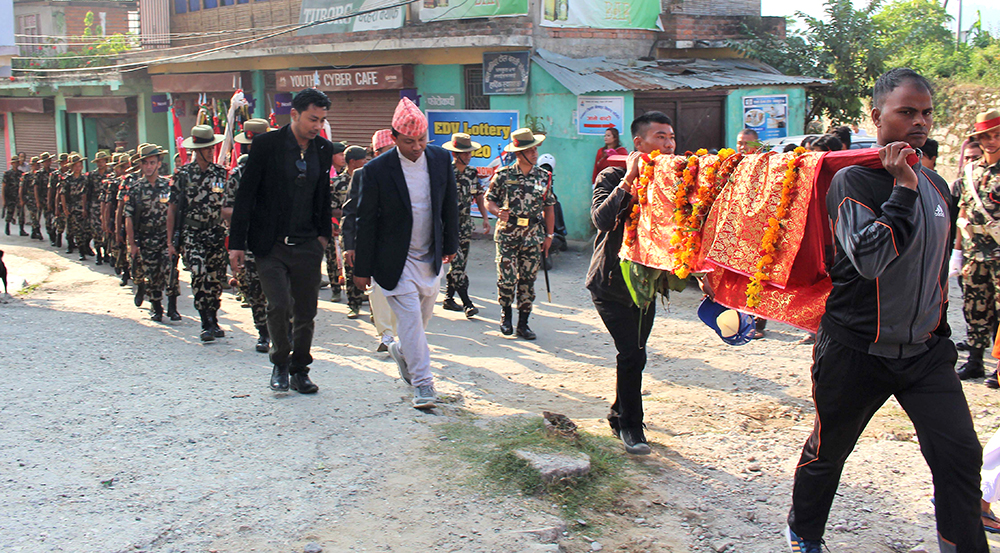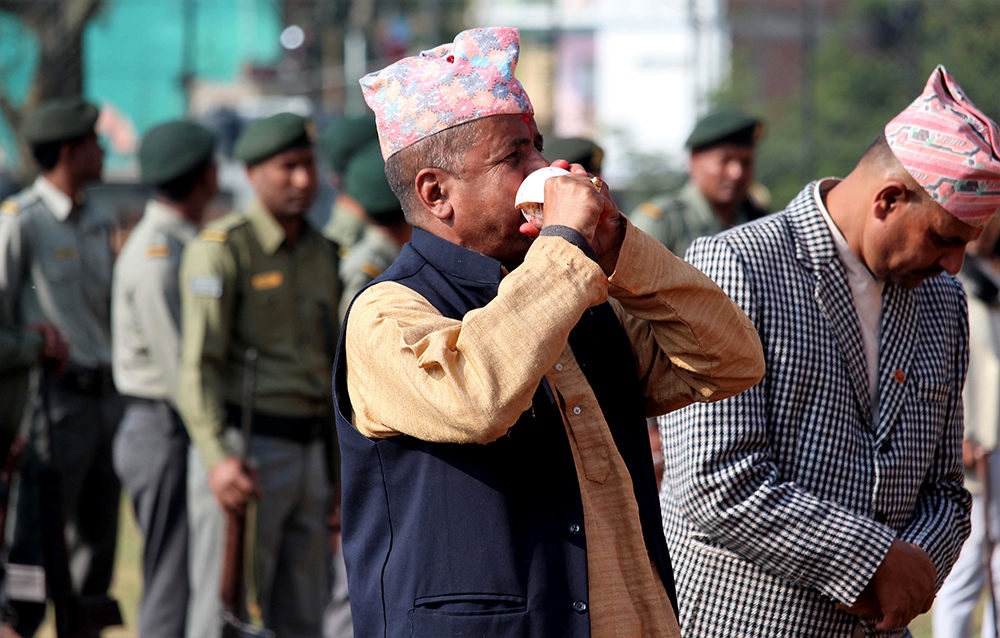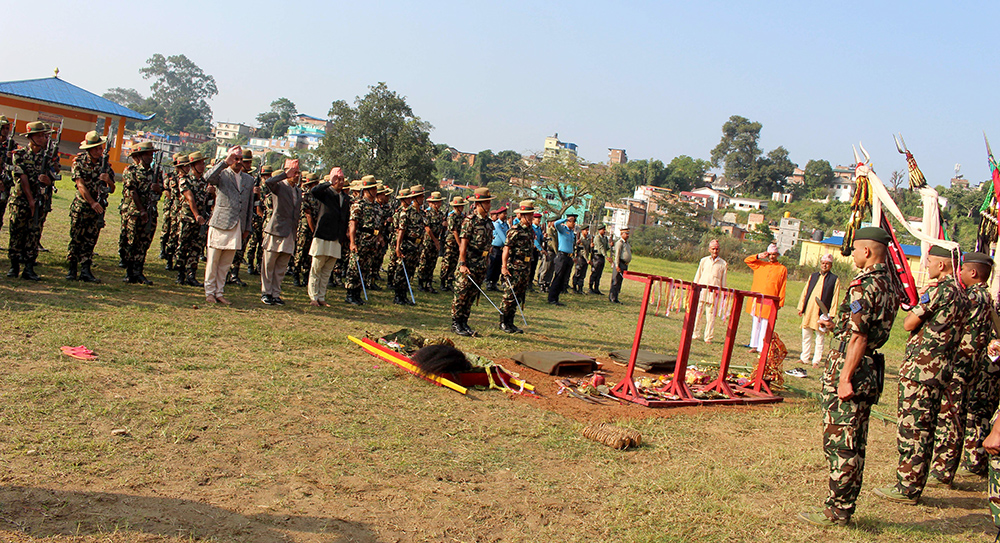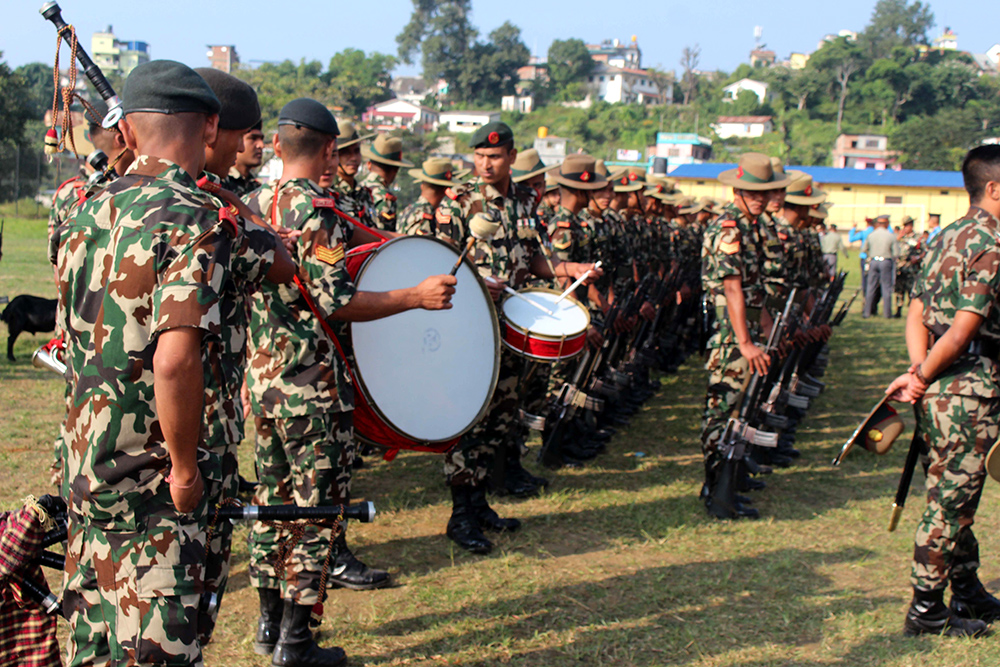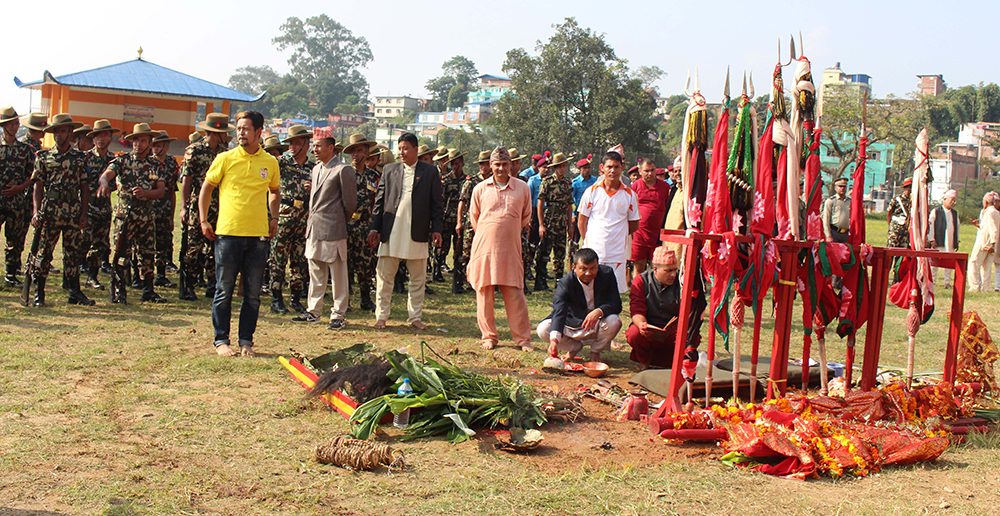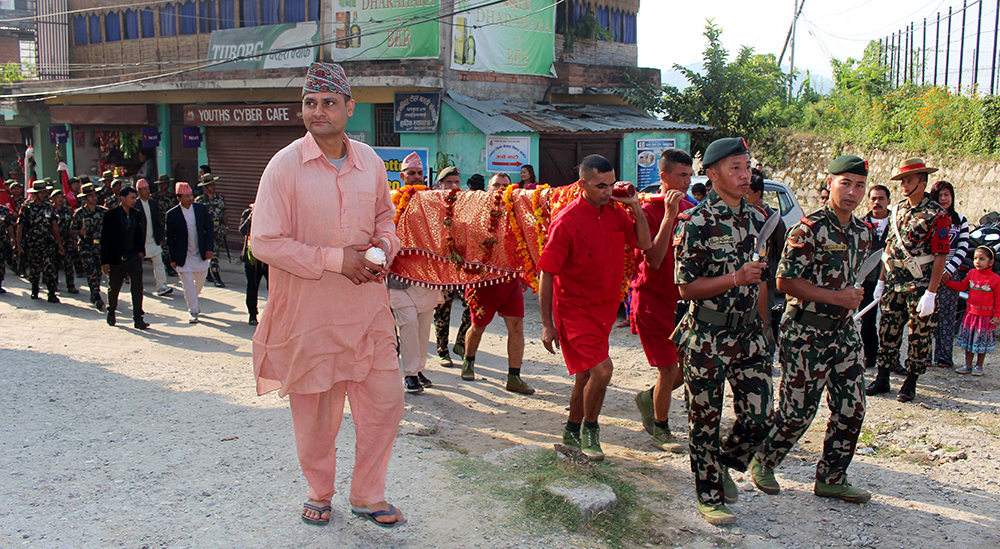 Published: 16-10-2018 12:03