My Republica, 4th April 2017, Kathmandu
The government has started distributing the first tranche of reconstruction grant to earthquake victims across the 17 less-affected districts from Monday.
Chief Executive Officer of National Reconstruction Authority (NRA), Govinda Raj Pokharel, distributed the grant to a few families in Annapurna Rural Municipality of Kaski.
"Dare BK of Lumle is the first person to receive the grant of 50,000 in the 17 less-affected districts, today," CEO Pokharel tweeted on Monday after distributing the first tranche.
CEO Pokharel urged the victims to properly utilize the reconstruction grant to construct their houses damaged by the devastating quake of April 2015.
"I request all the victims not to misuse the reconstruction grant," he said while addressing the victims. "It will secure your second and third tranche, if you build your house according to the government-set criteria."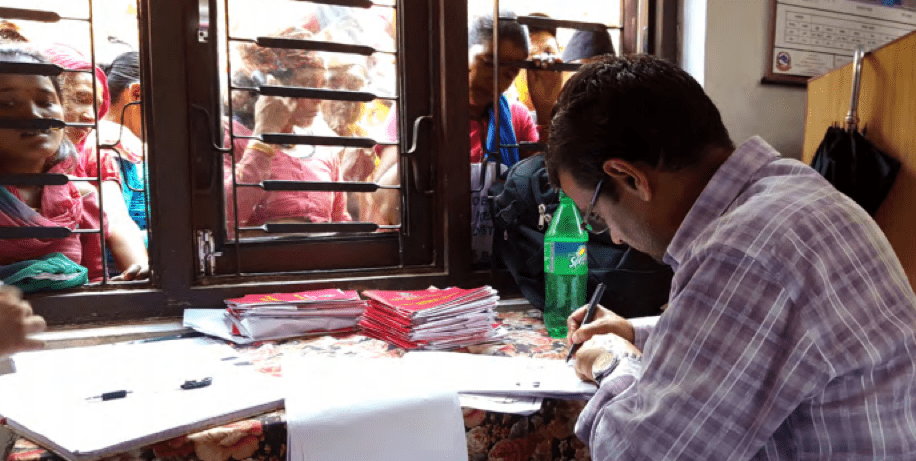 Pokharel told Republica that that around 50 earthquake victims in the village received the grant on the first day. The village has around 162 victims identified as eligible for getting the reconstruction grant of Rs 300,000.
The total number of quake victims identified as eligible for receiving the grant in the 17 districts stands at 60,000 so far, according to government data.
Officials at the NRA informed that the government is yet to conduct survey in some districts.
"We have applied new methods this time in which we are conducting the grant agreement and distribution programs simultaneously," said Pokharel, adding, "The government had earlier completed the grant agreement signing and distribution in two phases in the 14 most-affected districts."
Pokharel informed that the government will start distributing the amount in all the 17 districts within two weeks.
"As the new approach has made it quite easy to expedite the post-earthquake grant distribution process, we can complete the grant distribution with a month," he said.
The full reconstruction grant of Rs 300,000 will be distributed in three phases--Rs 50,000 in first, Rs 150,000 in the second and Rs 100,000 in the third.
So far, over 90 percent of earthquake victims in the 14 most-affected districts have already received the first tranche of Rs 50,000.