The Kathmandu Post, Binod Ghimire, 11th April 2017, Kathmandu
Over 50 organisations have applied to the Election Commission (EC) seeking permission to observe local level elections set for May 14.
The application deadline ended on Monday.

As many as 49 have applied to the EC headquarters in Kathmandu while some others have submitted their applications to district election offices.
Among the applicants, the Carter Center, a nongovernmental, not-for-profit organisation founded by former US President Jimmy Carter and his wife Rosalynn Carter through a joint-partnership with Emory University in 1982, is the only internationally acclaimed agency that has sought to monitor elections.
The EC, which is yet to select election observers, had earlier said that it would not be inviting international observers for local level elections.
The Carter Center's application, however, was received by the EC long before local level elections were declared on February 20.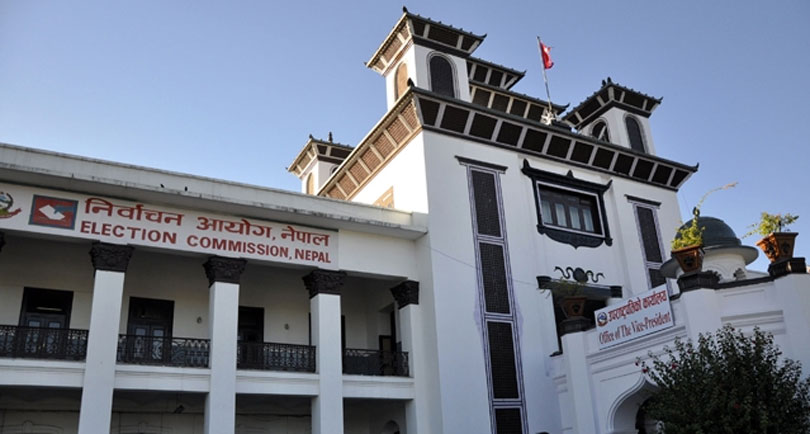 In its application, the Carter Center, which earlier monitored two Constituent Assembly elections in Nepal in 2008 and 2013, has sought to monitor all three levels of elections—local, provincial and federal—which Nepal must hold by January 21 next year as per the constitutional deadline.
"We are for allowing international observers just to carry out a study," EC Spokesperson Surya Prasad Sharma told the Post.
"No decision has been taken yet." Inviting international observers "only to study" will mean they will not be bringing out any report on the elections.
The Carter Center, which was first invited in 2007 to observe the first CA elections of 2008, was active in Nepal since 2004 for the peace mission.
The historic peace deal between the government and then Maoist rebels was signed in 2006. It maintained its presence in Nepal until early 2014.
During its seven years in Nepal, the Carter Center prepared reports on Nepal's transition with focus on implementation of the key peace process commitments and the progress in the constitution drafting process.


Source: http://kathmandupost.ekantipur.com/news/2017-04-11/more-than-50-organisations-apply-to-ec-to-monitor-polls.html