Ujjwal Satyal, The Himalayan Times, 20 April 2018
Half a dozen 'smart traffic lights', installed amidst much hullabaloo on March 28, have disappeared from the lamp posts in Kathmandu, albeit unceremoniously.
Two of them had gone kaput within 24 hours of installation. Now there is not a single properly functioning traffic light inside the Ring Road.
Metropolitan Traffic Police Division has claimed that out of the six lights, two lights in Narayan Gopal Chowk and Baneshwor are still operating during off hours (between 11:00am and 3:00pm). However, the traffic lights were not seen operating in Baneshwor today at 12:00pm.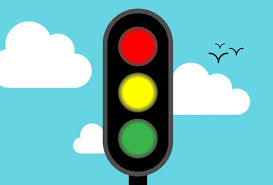 Deputy Superintendent of Police at MTPD Mukunda Marasini said, "We tried to fix and upgrade the old traffic lights. But we shortly realised it was not a good idea. Until and unless a complete package of traffic lighting system is installed throughout major intersections of Kathmandu Valley, managing traffic congestion will continue to remain a tall order."
Marasini also said that by introducing the 'smart traffic lights' they had tried to maintain the international standards of road traffic system, which demands that the vehicles should not be stopped for more than 90 seconds.
About 12 years ago, there used to be 35 fully functioning traffic lights inside Kathmandu. But, since then, although the number of vehicles has almost doubled, none of the traffic lights have been properly functioning.
Department of Roads, the body responsible for installing and managing traffic lights on roads wider than eight feet said lack of 'skilled manpower' and 'qualified technicians' had hindered installation of new traffic lights.
Head of the Road Traffic Unit at DoR Dip Barahi said, "We have been calling tenders for installation of integrated traffic lights for the past six years, but no party has fulfilled the criteria."
Barahi also said they were working to hire foreign consultants and the process would be completed by the end of this year. DoR has estimated Rs 600 million will be necessary to instal integrated traffic lights in the previous 35 locations. Likewise, Rs 200 million will be necessary to add traffic lights in additional 27 locations.
The DoR record also shows that up to 200 spots inside Kathmandu Valley needs to be connected with integrated traffic system for easy access of vehicles.
Around 1.1 million vehicles ply the roads in Kathmandu valley daily, all of which are managed manually by traffic police. The total length of the road in Kathmandu valley is 1,594.67 km.
Data from the DoR and MTPD show there were around 1.2 million vehicles in the country in the fiscal 2010/11. The number has crossed 2.9 million in the fiscal 2017/18. There are only four 'functioning' pedestrian control lights and 300 zebra crossings in Kathmandu.
Source: https://thehimalayantimes.com/kathmandu/newly-installed-traffic-lights-go-kaput/