Shuvam Dhugana, My Republica, January 17, 2019
KATHMANDU: Suicide is avoidable to some extent if proper attention is given to people showing a suicidal tendency, according to government authorities working to bring down such cases.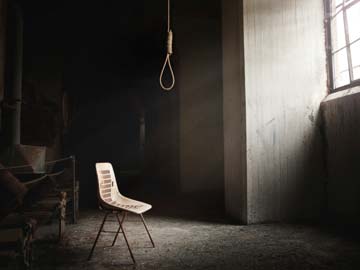 According to psychologists, most people commit suicide due to the failure to attain their often ambitious expectations, mental stress, anger, negative thoughts, and the failure such state of mind leads them to.
Nepal Police Spokesperson SSP Uttam Raj Subedi told Republica that the most of the suicide attempts he has come across involved people trying to kill themselves due to failure in love, stress and huge business loss, while some people tried to commit suicide due to the feeling of utter loneliness and some in a momentary fit of anger.
SSP Subedi advised all parents to give sufficient time to their children and not to let them feel lonely in order help reduce the instances of suicide.
Dr Prabhakar Pokhrel, a psychologist at Kist Medical College, said, this kind of problem can be easily addressed if college teachers and parents start observing the behavior of their students and children carefully.
"It is necessary to notice the changes but in most cases parents do not give sufficient time to their children, while teachers ignore such kind of unusual behavior among their students. Most youths try to commit suicide due to the feeling of loneliness," said Pokhrel.
Pokharel said rather than taking mental problem as weakness or failure, parents should take it as an illness and provide them appropriate treatment.
Realizing the gravity of the problem, the government established a separate branch to deal with the issue of mental health within the Ministry of Health and Population (MoHP) last year. This branch has also been organizing a number of programs in collaboration with non-governmental organizations and civil society bodies.
Public Health Officer at the MoHP Sudip Ale said they have been providing different trainings and capacity building programs for the victims to cope with the challenges of life.
"The government also provides mental health service to those serving jail term and organizes different prevention and motivational programs to discourage suicide," Ale added.
Police officials say in most cases people committing suicide chose to hang themselves to death, while a relatively small number of people committing suicide were found to have consumed poison, burned themselves with fire or jumped off some higher places including rooftop and bridges.
Nepal has witnessed a steady rise in the number of suicide cases but the figure maintained by Nepal Police is well below the WHO estimate that Nepal witnesses 6,840 cases of suicides annually, or 8.2 suicides per 100,000 people.
According to data maintained by Nepal Police, a total of 4,504 persons committed suicide in the fiscal year 2013/14. The number dropped to 4,332 the following year but saw a steady rise since then. The number of suicide cases across the country in the fiscal year 2015/16 stood at 4,680. In the fiscal year 2016/17, the number reached 5,124 cases while 5,317 persons killed themselves in 2017/18.
Source: https://myrepublica.nagariknetwork.com/news/suicide-is-avoidable-experts/