Krishana Prasain, The Kathmandu Post, February 12, 2020
After the system is implemented, consumers will be able to see the internet traffic load in graphical form.
The Nepal Telecommunications Authority is planning to make it compulsory for all internet service providers to provide Multi Router Traffic Grapher images showing the traffic load on a network to their customers.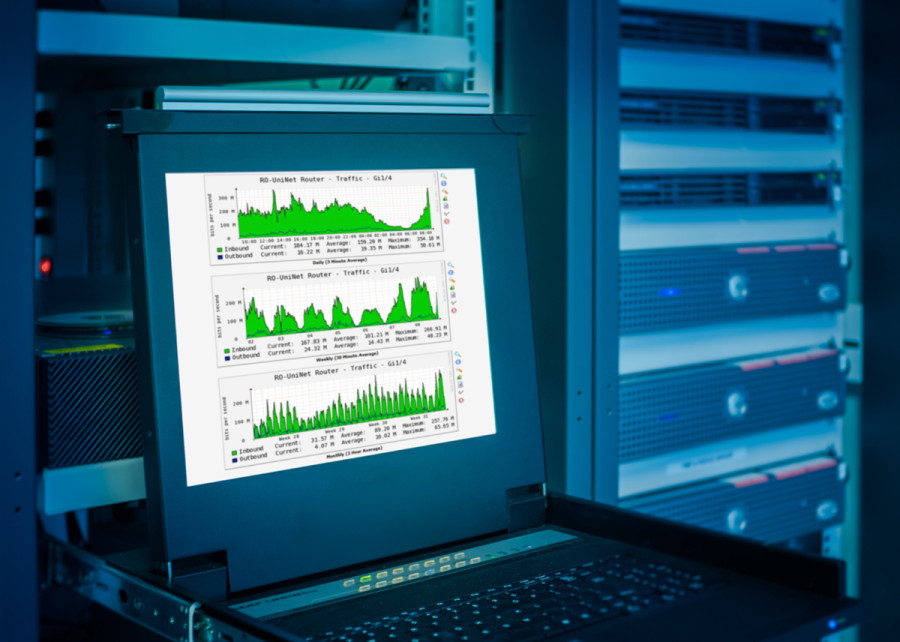 The move follows increasing complaints from users that they are not getting the internet data they have purchased. Multi Router Traffic Grapher allows the user to monitor and measure network traffic.
Bijaye Kumar Roy, director at the inspection division of the Nepal Telecommunications Authority, said that after the system is implemented, consumers will be able to see the traffic load in graphical form.
Until now, most internet service providers have been giving access to the graph to customers and companies on demand, he said.
"To use this system, customers can make a request to their service provider. Users will get the link to check the internet speed after they login to their account," he said.
Many users are unaware of the existence of this system because many service providers are reluctant to inform their customers about it, Roy said. "But the internet service providers have been telling the telecommunication regulatory body that they are letting all users know about it," Roy said.
Except for a few apps, customers do not have options to check the speed and information regarding their internet connection . If customers find that the service they are getting is not according to the agreement, they can complain to their service provider.
"If the problem still does not get solved, customers can complain to the authority," he said, adding that the regulator had been receiving a flood of complaints regarding the low quality of service.
"Now the graph system will provide the truth." Multi Router Traffic Grapher will make internet service providers transparent, Roy added. All of them have access to the graph, and they have been using it, he said.
According to Min Prasad Aryal, director at the authority, the graph measures the quality of the internet connection provided to customers, and allows them to find out the service status and make complaints accordingly.
Sudhir Parajuli, president of internet service provider Subisu Cable, said that giving access to Multi Router Traffic Grapher to customers would benefit them too because it makes the companies transparent. He claimed that they had been providing access to the graph to their users, but only a few were taking advantage of it.
According to the latest management information system report released by the authority, 71.52 percent of Nepalis have access to broadband service. Among these 21.1 million broadband subscribers, 15.33 percent have wired broadband connections and 55.39 percent have mobile broadband connections.
Recently, a speed test global index report by Ookla, a US-based web service that provides free analysis of internet access performance metrics, ranked Nepal in the 116th position out of 177 countries surveyed with an average download and upload speed of 20.87 mbps and 20.64 mbps respectively, against the global average of 73.58 mbps and 40.39 mbps.
Source: https://kathmandupost.com/money/2020/02/11/telecom-authority-plans-to-make-multi-router-traffic-grapher-compulsory